What is Molded Pulp? A Sustainable Packaging Option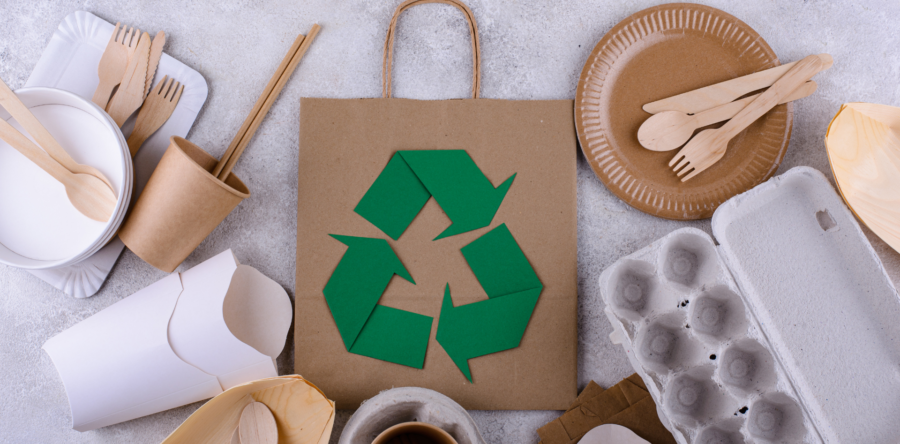 Chances are that you've heard a bit of buzz about molded pulp packaging and sustainable packaging options. However, you may not know a lot about the benefits of this eco-friendly packaging material. Let's take a deeper look into what this is and why many people are shifting to its use for packaging needs. 
What Is Molded Pulp?
Molded pulp is a type of packaging material that is made from plant fibers. Typically, it is created from recycled paperboard or newsprint. It has become incredibly popular for packaging, trays, and beverage containers within the food service industry. You may also see it used to make things like clamshells, end caps, custom product packaging, and other items. 
What are the Benefits of Sustainable Packaging? 
There is a wide range of benefits when it comes to molded pulp packaging. The most notable is that it is eco-friendly. Made from recycled materials and completely biodegradable, this sustainable packaging option is a great way to show customers that you care about how your decisions impact the environment. 
In addition to being a sustainable packaging option, molded pulp is impressive for its strength. Despite being fairly lightweight, it provides great protection for products due to its shock absorption and its ability to be used to create custom product packaging which can carefully hold products close in place. This is why molded pulp is often used for shipping a wide variety of products including breakable things like wine. 
Finally, molded pulp can have a huge benefit to a company's bottom line by being an incredibly affordable method of shipping. It is a very inexpensive product that can also lead to lower shipping costs overall due to decreasing the weight or even size of your shipments. This is amplified or companies that create custom product packaging using molded pulp. 
How Do I Use Molded Pulp Packaging for My Business? 
There are several ways to incorporate molded pulp packaging for your business. One of the simplest involves purchasing existing molded pulp packaging products like wine shippers, dinnerware, to-go containers, or packaging trays. For many places like restaurants, coffee shops, or small businesses, there are existing molded pulp products that will fit some of your needs. 
However, if you have a very specific shipping need, you can incorporate this sustainable packaging with our custom product packaging. Our designers use state-of-the-art computer techniques in order to create strong product packaging that meets your needs while being easy for the customer to unpack and providing maximum protection during transit while using the least amount of material possible. 
This custom product packaging process means that you will get the most out of your money while incorporating sustainable packaging for virtually anything you want to ship. 
Want to find out more about molded pulp packaging? Take a look at what we have to offer!