Protecting Your Electronic Products with Sustainable Packaging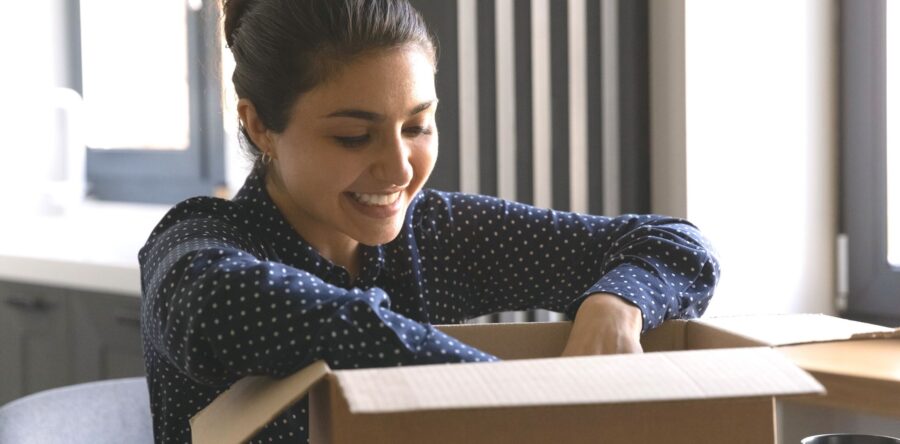 When considering the protection and security of electronic devices like cell phones, laptops, and TVs, especially during transportation, it is important to have sustainable packaging that is high-quality and protective.
During the shipment of these products, they are strongly valued, and there can also be a chance of them being destroyed easily. 
What is Sustainable Packaging?
Sustainable packaging includes recycling and involves the cycle, starting from tracing the authentic products to discarding them.
Sustainability is about terminating the loop and building an economy where raw materials are not used and discharged once, but they can be used repeatedly. Some Sustainable Packaging Coalition has highlighted some basic standards that are to be kept in mind when opting for some sustainable packaging. These are 
Making it safe for humans and society.

For costs and performance, it is important to fulfill the market criteria.

It has to be tracked, made, transported, and recycled by using reusable energy.

Improvise the usage of material that can be renewed and recycled.

It has to be made using clean technology and with good practice.

Improve new material and energy through innovative designs.

Use closed loops and those that can be recovered easily.
Bespoke electronics sustainable packaging solutions
It is important for devices, especially Electronic devices, to be protected and have proper security because of delicate machinery like screens and sensors. Therefore, it has to be preserved, and packaging should be handled carefully to prevent damage. Thus, the best solution for this is sustainable packaging. 
ESD protection – Metalized bags
The most significant problem when working in the electronic industry is the electrostatic discharge (ESD), which is transmitted, especially during transportation and storage. When the electronic devices are charged through electricity, they connect and contact, resulting in a flow of electricity, which causes the electric short or breakdown. 
Thus, this ESD can destroy the products which have electronics. This harm can remain unnoticeable by the quality control department. Therefore, customers are likely to get the defective product without them knowing until the product is delivered to them. Thus, the companies' profit, productivity, and reputation are at stake.
Luckily, to counter these hazards and mishaps, molded pulp packaging can be used. 
Damage prevention – Film support packs
Many electronic devices have features that can be smashed, cracked and destroyed easily without proper protection to keep them safe during travels and transportation.
To prevent, protect and secure electronics such as laptop screens, flat screens, and camera lenses, film support packs alongside custom molded pulp packaging can be used so that the products can be delivered in perfect conditions. 
What Is Molded Pulp?
Molded pulp packaging is made from different naturally fibrous recyclable materials like paper, cardboard, or fibers (sugarcane, bamboo, wheat straw). These raw materials not only help in identifying packaging color but also surface texture and strength.
These Molded pulp packagings can be redesigned in different shapes like round corners and various 3D forms. The best example would be Egg Cartons. 
Over the past few years, the manufacturing technology has improved drastically that the products have a much smooth, sophisticated, and delicate touch and appearance. It has improved in appearance, and the pulp packaging is also now utilized in the different packaging, including electronics products packaging. 
The growth and expansion in terms of affordability have highlighted the importance of sustainable packaging, which is produced from the recycled products and those that can be reused again through a proper life cycle. 
Conclusion
When it comes to looking for the best sustainable packaging for the electronic devices' protection and security, it is important to look for someone who is an expert in packaging. You can contact us today for more information and custom molded pulp packaging for your electronics.