Molded Fiber Packaging Solutions for Eco-Conscious Companies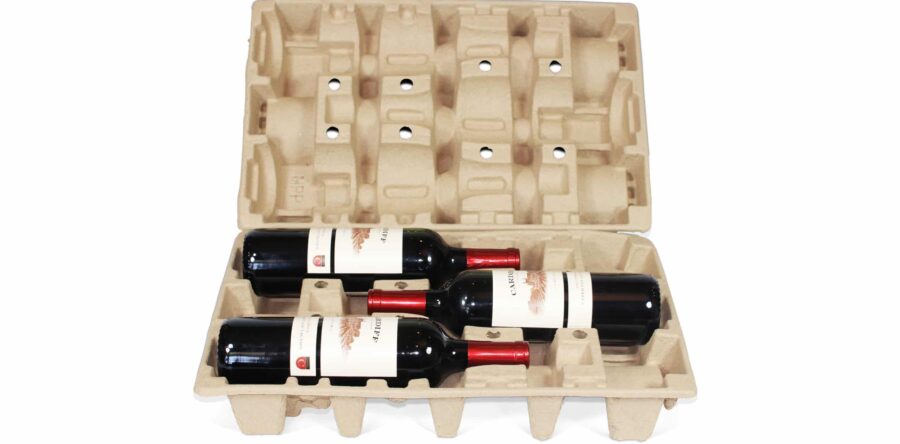 Businesses in all industries are seeing a shift in consumer expectations. It has nothing to do with the actual product. Instead, consumers have taken an extremely high interest in the different materials used for packaging. 
While this is an opportunity for companies to gain consumer trust and loyalty, it's one that many businesses fail to capitalize on. That's because many companies today are more interested in the appearance of the packaging and not so much the sustainability. 
Due to the consumer shift in demand, the appearance isn't nearly as important as it once was. Today, consumers care about the environment more than ever and your packaging needs to correspond with those beliefs -- enter molded fiber packaging solutions. 
What are molded fiber packaging solutions?
Molded fiber, also known as molded pulp, is one of the most popular packaging materials in use today. It's made out of different fibrous materials. This includes cardboard, recycled paper, wheat straw, sugarcane, and bamboo -- that give the packaging its shape. 
As the name suggests, molded pulp fiber packaging is shaped to the form of the product or item being packaged. This helps increase the item's protection and ensures a tight fit that customers appreciate out of a package. 
One of the best examples of molded fiber packaging solutions is what you see when you buy a carton of eggs. The molded cardboard-like carton is often made out of molded pulp. They're shaped to comfortably fit 6, 12, 18, or however many eggs you need to fit in the carton.
Why Choose Molded Pulp Fiber Packaging?
Egg cartons aren't the only use for molded pulp packaging. In fact, it works for just about anything. This includes candle packs, trays, end caps, clamshells, and wine shippers. With custom molded pulp packaging, anything is possible. 
Let's take a look at the three most prominent reasons businesses are starting to turn to molded pulp over more traditional packaging materials:
Sustainability -

as we mentioned above, this is the most important to the consumer. Made out of 100% recycled materials, molded pulp is recyclable in its own right and is biodegradable to ensure it effectively assimilates into the environment. 

Cost -

molded pulp packaging cuts costs in a variety of ways. It costs less to make, limits wasted material and wasted space, they ship stacked together, and they're lightweight. They're the perfect way to decrease cost and overhead, while increasing profit.

Durability -

believe it or not, molded pulp is very durable and comes with quality shock and vibration protection. It's a large reason why molded pulp is more popular than styrofoam and cardboard today. 
When customers started to shift their support towards eco-conscious companies, it started to shift the mindset of companies that hadn't made an effort to 'go green.' Unfortunately, many businesses have yet to take that step towards sustainability being eco-friendly.
Invest In Sustainable Packaging Today
The good news is it's never too late to take that step and it's now easier than ever with the help of Molded Pulp Packaging. We offer an extremely simple and transparent process when supplying your business with the molded pulp packaging it needs. 
Once you finish your consultation with one of our highly-trained professionals, we get to work on a quality design so you can see a mockup of what to expect. When the prototype is finalized, we start production. Next, we send the sample directly to your door.
Are you ready to use a more sustainable, protective, and cost-effective packaging solution, you've come to the right place. Molded Pulp Packaging makes being eco-conscious a rewarding experience for any company, no matter what you need it for.